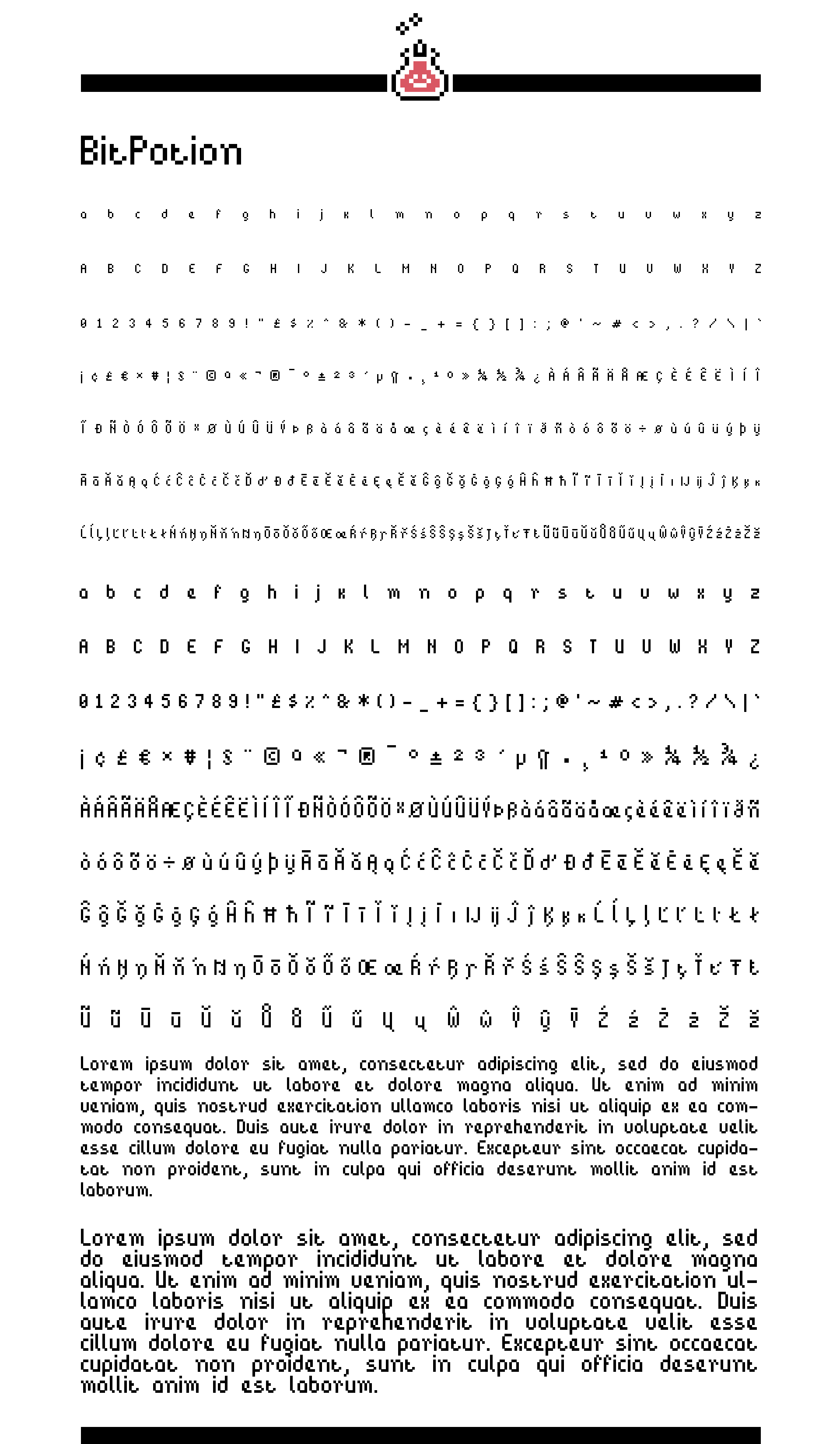 BitPotion
BitPotion Extended - Addition Characters and Thank You's
---
Thank you
I'd like to start by saying a huge thank you to the people that have download and donated for BitPotion so far. I really wasn't expecting the level of traffic and positivity that it's received so far, let alone seeing it sit at the top of the Assets page since release. So thank you for the support you've all given.
Release
Since releasing BitPotion, I've had a number of requests so far for additional characters and symbols to be added. With the release of BitPotion Extended, a large range of Latin accented characters and addition symbols have been added to the font.
With that, I've added every character supported by the tool I'm using to design and export the font, so this will most likely be the only update the font is receiving unless there's some crazy influx of bizarre requests and a similarly easy to use tool that I can use to fulfil them.
That said, I do appreciate all feedback made and may still make small tweaks and edits to increase readability down the line.
Enjoy!
Files
BitPotion Extended - Full
29 kB
Jan 11, 2018
Bitpotion Extended - TTF
32 kB
Jan 11, 2018
BitPotion Extended - Bitmap Fonts
17 kB
Jan 11, 2018